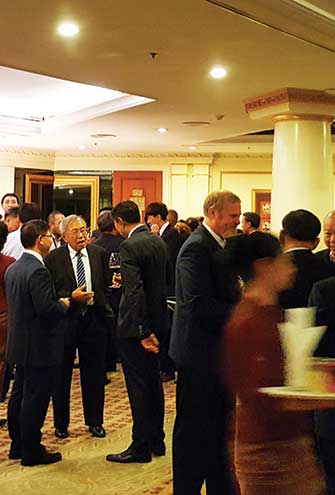 BSAA IS A TRADE ASSOCIATION FOCUSING ON THE SHIPPING /MARITIME INDUSTRY IN THAILAND THROUGH COOPERATION AMONG THE INDUSTRY WITH OUTSIDE INDUSTRIES, ESPECIALLY RELATED GOVERNMENT AGENCIES.
Members include not only shipping lines and agents, but also logistics providers, port operators, trucking companies, law firms with interests in maritime law, transportation management companies and other maritime related agencies..
Type of Memberships:
BSAA membership is divided into two categories:
1. Ordinary Member – any company that is either a ship owner or shipping agent.
2. Associate Member – any other company not classified as an ordinary member.
Membership Fee:
1. Ordinary Member – Baht 3,200 per month.
2. Associate Member – Baht 2,300 per month
To be BSAA member:
Please contact BSAA office.
Tel : 
(66) 02-294-4525-6
 Fax : 
(66) 02-294-4527
 Email :
This email address is being protected from spambots. You need JavaScript enabled to view it.