ISSUE
59
:
THA
NA
LENG
DRY
PORT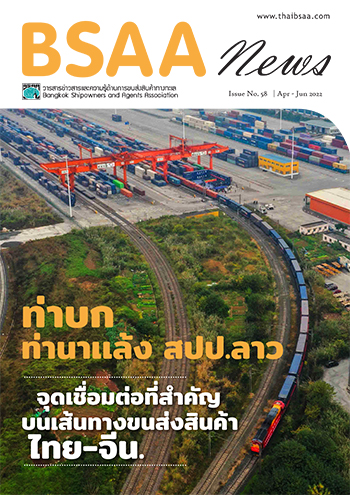 COVER :  Ta na leng dry port
Published :  Jul-Sep   2022
ท่าบก ท่านาเเล้ง จุดเชื่อมต่อสำคัญของเส้นทางการขนส่งไทย-จีน
THANALENG DRY PORT
A key logistics linkage on the freight route Thailand-China
After six months of operating a new railway between Laos and China, shippers have determined that by using this railway it can cut logistics costs between these two countries by 30-40%. After seeing this opportunity, Thai business sectors were motivated to seek an opportunity in this rail linkage. Ta Na Leng Dry Port (TDP) is one of Laos logistics infrastructure projects which is designed to connects the Lao-Chinese railroad with a vast hinterland in this region.